1 tag
Why God Is Not Vain to Seek Praise
(27) C. S. Lewis's Most Important Discovery Sam Storms Nov 8, 2006 Series: Reflections Since the western world is captivated, at least for now, by C. S. Lewis, and given the fact that tomorrow (December 9, 2005) the film version of "The Lion, The Witch, and the Wardrobe" is being released nationwide, I thought it might be good to say something about what I consider to be Lewis's greatest...
1 tag
Love and Wrath
"I used to think that wrath was unworthy of God. Isn't God love? Shouldn't divine love be beyond wrath? God is love, and God loves every person and every creature. That's exactly why God is wrathful against some of them. My last resistance to the idea of God's wrath was a casualty of the war in the former Yugoslavia, the region from which I come. According to some estimates, 200,000 people were...
"Logic offers us a serenity that humans rarely experience.  We control our emotions so that they do not control us" - Sarek to Spock in Star Trek …I would be a good Vulcan, haha.
1 tag
The Golden Key of Prayer - Spurgeon
The golden key of prayer 'Call unto me, and I will answer thee, and shew thee great and mighty things, which thou knowest not.' Jeremiah 33:3 Suggested Further Reading: Matthew 26:36–46 Remember that prayer is always to be offered in submission to God's will; that when we say, God hears prayer, we do not intend by that, that he always gives us literally what we ask for. We do mean, however,...
1 tag
Election and Holiness - Spurgeon
Election and holiness "Behold, the heaven and the heaven of heavens is the Lord's thy God, the earth also, with all that therein is. Only the Lord had a delight in thy fathers to love them, and he chose their seed after them, even you above all people, as it is this day. Circumcise therefore the foreskin of your heart, and be no more stiffnecked." Deuteronomy 10:14-16 Suggested Further...
1 tag
Avoiding Improper Judgments - R.C. Sproul
Avoiding Improper Judgments Matthew 7:1-6 "Judge not, that you be not judged. For with the judgment you pronounce you will be judged, and with the measure you use it will be measured to you" ( vv. 1-2). Today's passage from the gospel of Matthew opens with probably the most misused text in our day. More often than not, any ethical evaluation the church makes is countered with...
1 tag
Preach on Hell…Because it is Scriptural
If you would ever be a healthy and scriptural Christian, I entreat you to beware of any ministry which does not plainly teach the reality and eternity of hell. Such a ministry may be soothing and pleasant, but it is far more likely to lull you to sleep than to lead you to Christ or build you up in the faith. It is impossible to leave out any portion of God's truth without spoiling the whole. That...
1 tag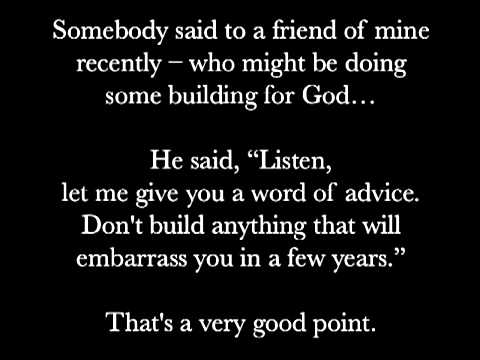 1 tag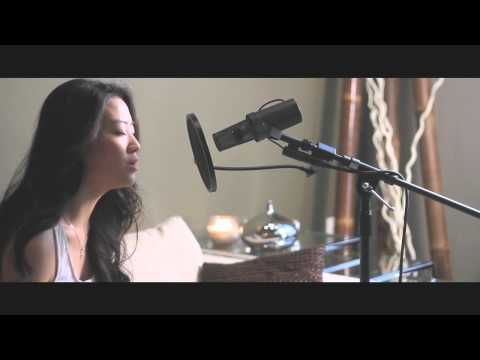 1 tag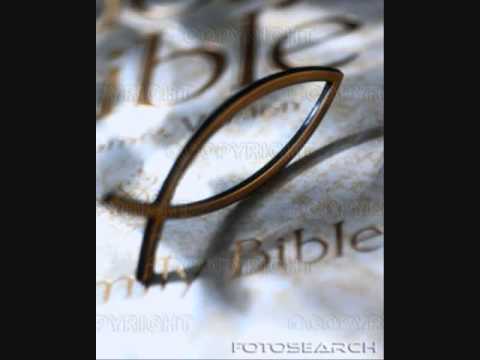 1 tag
Be An Ass
So I recently read through the book of Numbers again and among other things, chapter 22, the familiar story of Balaam and the talking donkey, really struck me and I think there are some insights to share from it, but first, here is the Scriptural text — Number 22:1-34 Balak Sends for Balaam  1 Then the sons of Israel journeyed, and camped in the plains of Moab beyond the...
1 tag
JC Ryle - How Do You Know If You Are Elect?
Election can only be known by its fruits. The Elect of God can only be discerned from those who are not Elect by their faith and life. We cannot climb up into the secret of God's eternal counsels. We cannot read the book of life. The fruits of the Spirit, seen and manifested in a man's conversation, are the only grounds on which we can ascertain that he is one of God's Elect. Where the marks of...
1 tag
John Piper - A Response to J.I. Packer on the...
In his book Evangelism and the Sovereignty of God (Chicago: InterVarsity Press, 1961) J. I. Packer argues that the sovereignty of God and the responsibility of man is an antinomy. He defines "antinomy" as "an appearance of contradiction between conclusions which seem equally logical, reasonable or necessary" (p. 18). It "is neither dispensable nor...
1 tag
Cold Blooded Spirituality?
So I recently came across something on National Geographic where they were discussing this idea of how a frog (a cold blooded amphibian) will flee if brought into close proximity to boiling water, as it recognizes the danger inherent in such.  However, if the frog is in room temperature water which is very gradually heated, being cold blooded, it will adapt and heat up along with the water, to the...
1 tag
Courage Quote
Recently saw a quote, not for the first time, that says: "Courage is not the absence of fear, but the ability to overcome it".   What struck me this time is immediately my mind drew a link and thought: "Pursuing Christlikeness is not the absence of temptation, but the Spirit-given ability to overcome it".   Shall reflect on this more, as it is rather late at night...
1 tag
Cambridge Declaration of the Alliance of...
Evangelical churches today are increasingly dominated by the spirit of this age rather than by the Spirit of Christ. As evangelicals, we call ourselves to repent of this sin and to recover the historic Christian faith. Inthe course of history words change. In our day this has happened to the word "evangelical." In the past it served as a bond of unity between Christians from a wide...
1 tag
***Where do you keep your food?
Apparently there is a group of people in Brazil called Pirahas, and I was reading about them because there was a missionary who had gone over there to try to share the gospel.  Sadly, that missionary then became atheist, but that's another issue.  However, what really struck me was one section of the (then) missionary's sharing: I noticed they didn't store food. They know how to smoke...
1 tag
What is Sin?
What is sin? The glory of God not honoured The holiness of God not reverenced The greatness of God not admired The power of God not praised The truth of God not sought The wisdom of God not esteemed The beauty of God not treasured The goodness of God not savoured The faithfulness of God not trusted The commandments of God not obeyed The justice of God not respected The wrath of God not feared The...
1 tag
A Brief Theology of Sleep - John Piper
At 5:00 a.m. Sunday morning the world is not dark, but there is no color. Everything is black and white and grey, except for the orange light on the garage across the street that shines through my bedroom window. There is no breeze, and the poplar leaves are caught like a snapshot in stillness. The stars are gone but the sun is not up yet; so you can't tell if the grey sky is overcast or clear....
1 tag
Great prayer
"With my whole heart have I sought you: O let me not wander from your commandments." Psalm 119:10 Blessed Savior! Oh lover of my soul, give me grace to love you. Never, oh, never let me forget what you have done for an unworthy sinner! Let me never forget your bloody sweat, your cross and passion, your known and unknown agonies, when you made your soul an offering for sin. Oh! that I had a heart...
1 tag
Doing, Not (Just) Knowing
Remember, it is not hasty reading—but serious meditating upon holy and heavenly truths, that make them prove sweet and profitable to the soul. It is not the bee's touching of the flower, which gathers honey—but her abiding for a time upon the flower, which draws out the sweet. It is not he who reads most—but he who meditates most, who will prove the choicest, sweetest, wisest and strongest...
1 tag
Sermon on "A Disciplined Life"
A DISCIPLINED LIFE - Richard S. Taylor "God has given us a spirit of discipline" (2 Tim.1:7) "The fruit of the Spirit is self-control" (Gal.5:22,23). Discipline is what modern believers need the most but want the least. Much of the restlessness and the instability in the lives of many Christians can be traced to the basic fault of an indisciplined way of life. There...
1 tag
Suburbia the most dangerous place for Christians?
The Danger of Suburbia by JOE THORN on MARCH 21, 2005 You're catching me thinking again. So, it's a bit of a mess in here, but this is what's been on my mind. In America the most dangerous place for Christians to live is suburbia. I know you may have moved here precisely for the safety and security offered: for the good schools, big houses, clean parks and the upscale malls. But the danger of...
1 tag
Love and Feelings - Mark Gungor
Jesus Was Not a Hypocrite by Mark Gungor on October 25th, 2011 Share Have you noticed that people are extremely caught up in their feelings in today's culture…even our Christian culture? They think they have to be honest with their feelings. They live by the belief that they have to live by their emotions and verbally vomit their feelings on those around them.  So often they say that they...
1 tag
The Sin of Counting
The Sin of Counting Tuesday, October 18, 2011 PDF Print Email I'll admit to being weary, to the point of irritation, whenever I hear ministers of the gospel reporting their statistics as external evidences of success. And I know I'm not the only one. (The first minute-and-a-half of this video makes the point.) Enough already. I'm not saying I'm less tempted than the next guy to hope for...
1 tag
Lamentations 3:24-32
24 "The LORD is my (A)portion," says my soul,  "Therefore I (B)have hope in Him."  25 The LORD is good to those who (C)wait for Him,  To the [a]person who (D)seeks Him.  26 It is good that he (E)waits silently  For the salvation of the LORD.  27 It is good for a man that he should bear  The yoke in his youth.  28 Let him (F)sit alone and be silent  Since He has laid it on him.  29 Let him [b]put...
1 tag
CS Lewis Analogy regarding Temptation
From http://dogmadoxa.blogspot.com/2011/10/what-to-remember-when-fighting.html What to Remember When Fighting Temptation On September 12, 1933, 35-year-old Clive Staples Lewis wrote a letter to his dear friend Arthur Greeves. The letter is located in the Wade Center at Wheaton College—just down the street from where I am typing right now. Greeves had written to Lewis asking about the...
1 tag
"Masculinity is the glad sacrificial assumption of responsibility"
– Doug Wilson
1 tag
JC Ryle on Sanctification and Feelings by Timothy...
One of my pet peeves in our religion is that so many base what they believe on their feelings and not the truth of God's word. This is an extremely dangerous thing to do because our feelings are fallen and can truly mislead us. Do you remember the song, If Loving You is Wrong, I don't Want to Be Right? That was a song that was based upon the feelings of the singer and not the truth of God's word....
1 tag
Did Christ Die for Us or for God?
  Did Christ Die for Us or for God? -John Piper Romans 3:25-26 God put [Christ] forward as a sacrifice of atonement by his blood, effective through faith. He did this to show his righteousness, because in his divine forbearance he had passed over the sins previously committed; it was to prove at the present time that he himself is righteous and that he justifies the one who has faith in...
1 tag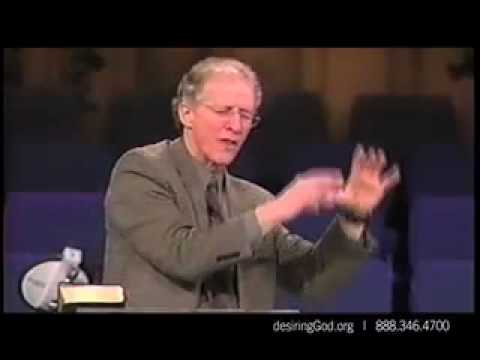 1 tag
Puritan Advice on Discovering God's Will
  From http://www.desiringgod.org/blog/posts/puritan-advice-on-discovering-gods-will John Flavel: If therefore in doubtful cases you would discover God's will, govern yourselves in your search after it by the following rules: Get the true fear of God upon your hearts. Be really afraid of offending him. God will not hide his mind from such a soul. "The secret of the Lord is with...
1 tag
"Peace if possible, Truth at all costs"
– Martin Luther
1 tag
You Might Just Be A Calvinist If….
Taken from   http://defendingcontending.com/2011/08/26/you-might-be-a-calvinist/ You Might Just Be A Calvinist If…. If you have a Martin Luther Jell-O mold… you just might be a Calvinist. If your DVR has over 25 episodes of Wretched With Todd Friel recorded on it… you just might be a Calvinist. If your child's first word was "Westminster"… you just might be a Calvinist. If your 4 year old can...
1 tag
Spurgeon Sermon on Election
A Sermon (No. 41-42) Delivered on Sabbath Morning, September 2, 1855, by the REV. C. H. Spurgeon At New Park Street Chapel, Southwark. "But we are bound to give thanks always to God for you, brethren beloved of the Lord, because God hath from the beginning chosen you to salvation through sanctification of the Spirit and belief of the truth: Whereunto he called you by our gospel, to the...
1 tag
Letter from George Whitefield to John Wesley
Taken from http://www.spurgeon.org/~phil/wesley.htm  A Letter from George Whitefield to the Rev. Mr. John Wesley IN ANSWER TO MR. WESLEY'S SERMON ENTITLED "Free Grace" "But when Peter was come to Antioch, I withstood him to the face, because he was to be blamed" (Gal. 2:11). (Iain Murray has written an excellent article explaining the historical background of...
1 tag
In 1521 Luther wrote: This life, therefore, is not righteousness, but growth in righteousness, not health, but healing, not being, but becoming, not rest, but exercise. We are not yet what we shall be, but we are growing toward it. The process is not yet finished, but it is going on. This is not the end, but it is the road. All does not yet gleam in glory, but...
1 tag
"To teach the standards of moral conduct which adorn the gospel is neither..."
– John Stott
1 tag
"The cause neither of truth nor of love is promoted by suppressing warranted..."
– John Murray
1 tag
Justification and Sanctification
Seven Assertions Regarding Justification and Sanctification POSTED BY RICK PHILLIPSSHARETHIS Some recent posts address the important discussion taking place together regarding the relationship of justification to sanctification (see here and here).  This topic is crucial to us getting the gospel right today while avoiding the deadly extremes of antinomianism (a lawless Christianity) and...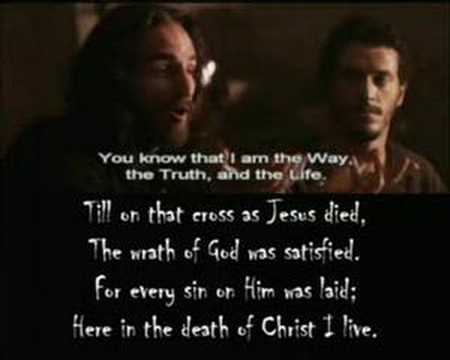 "Like the ER doctor who shocks the dead back to life, belief in hell should..."
– Francis Chan - Erasing Hell
1 tag
Spurgeon - Free Will
"Free will ? Why should not Jesus Christ have the right to choose his own bride?" - Spurgeon LOVING this quote.  It's ultimately true that everyone believes in free will.  Problem is most think that it belongs to them and not to God.
Shoes and Cobwebs
So I recently just bought a new pair of sandals/slippers on sale, and as I put them on my shoe rack, I noticed something.  Some of the shoes that were on the rack had cobwebs on them…I was rather disgusted and went to clean them off and make sure there weren't any spiders or other random presents hidden in them.  However, as I was doing that, I think God was teaching me a lesson from...
1 tag
"Be dogmatically true, obstinately holy, immovably honest, desperately kind,..."
1 tag
I should write a personal covenant...
A Personal Covenant by Thomas Boston August 14, 1699 I, MR. THOMAS BOSTON, preacher of the gospel of Christ, being by nature an apostate from God, an enemy to the great JEHOVAH and so an heir of hell and wrath, in myself utterly lost and undone, because of my original and actual sins, and misery thereby; and being, in some measure, made sensible of this my lost and undone state, and sensible of...
1 tag
Gentleness in Rebuking
"Brothers, if anyone is caught in any transgression, you who are spiritual should restore him in a spirit of gentleness. Keep watch on yourself, lest you too be tempted." Galatians 6:1 We are taught to deal tenderly with those who are overtaken in a fault, brought to sin by the surprise of temptation.. It is one thing to overtake a fault by contrivance and deliberation, and another...
1 tag
The Love of a True Christian and Christ
From his book, Holiness: If we love a person, we like to think about him. We do not need to be reminded of him. We do not forget his name or his appearance or his character or his opinions or his tastes or his position or his occupation… Well, it is just so between the true Christian and Christ! If we love a person, we like to hear about him. We find a pleasure in listening to those who...
1 tag
Are There Two Wills in God?
Are There Two Wills in God? Divine Election and God's Desire for All to be Saved By John Piper My aim here is to show from Scripture that the simultaneous existence of God's will for "all persons to be saved" (1 Tim. 2:4) and his will to elect unconditionally those who will actually be saved is not a sign of divine schizophrenia or exegetical confusion. A corresponding...